Regular price
Sale price
Rs. 999.00
Unit price
per
Sale
Sold out
Are you on a journey to achieve your ideal weight and lead a healthier, happier life? We understand that weight management is about more than just numbers on a scale. It's about nurturing your mental and physical well-being. That's why we've created the Weight Loss Tea Pack, a 28-day challenge designed to help you achieve your weight loss goals while nurturing your body with a curated selection of 7 amazing teas.
Why Weight Loss Tea

Weight loss teas offer a natural and holistic approach to shedding those extra pounds. Unlike other weight loss products, they harness the power of herbs, antioxidants, and nutrients to support your journey. These teas not only aid in fat loss but also promote overall well-being. Say goodbye to artificial supplements and opt for the refreshing and wholesome choice of weight loss teas today.
View full details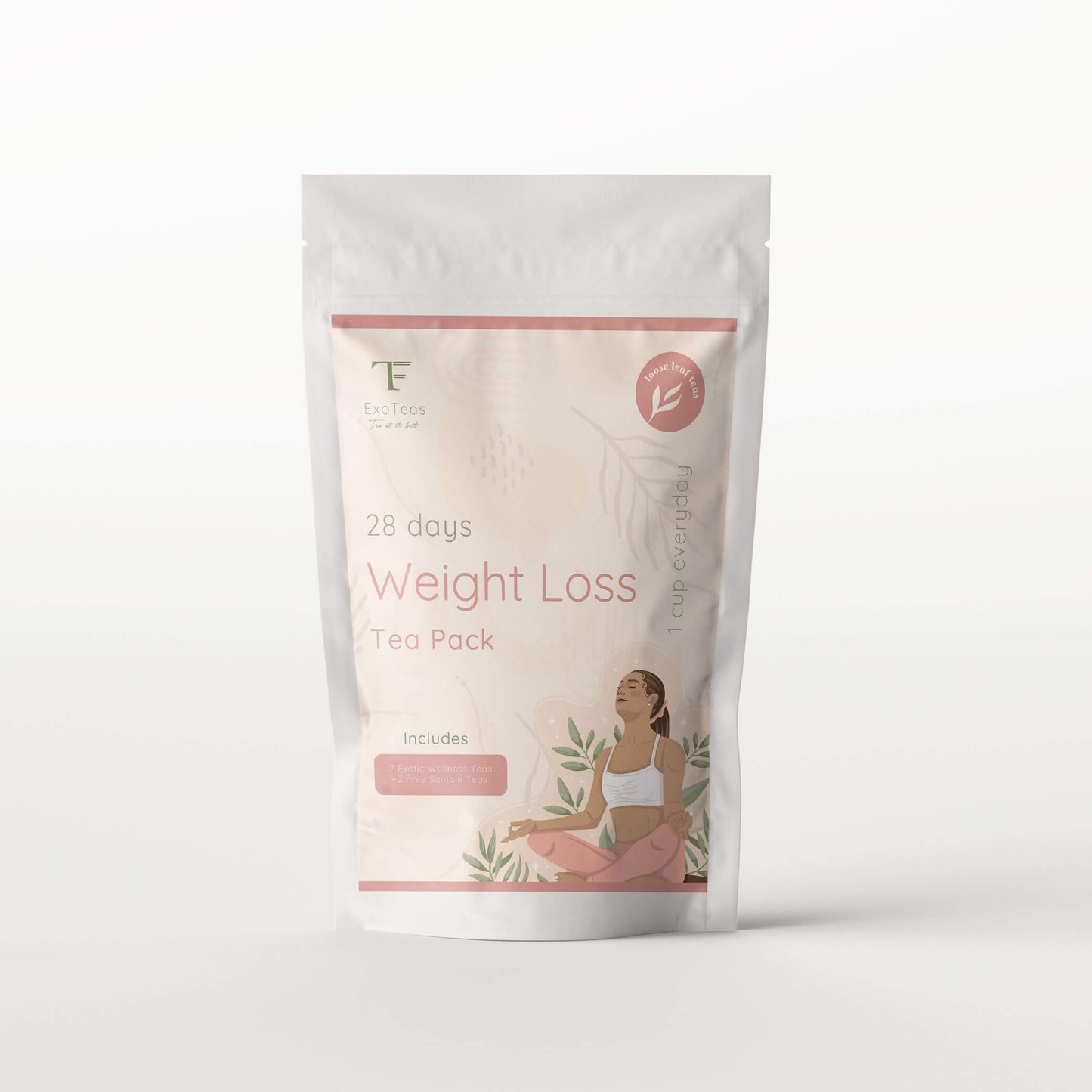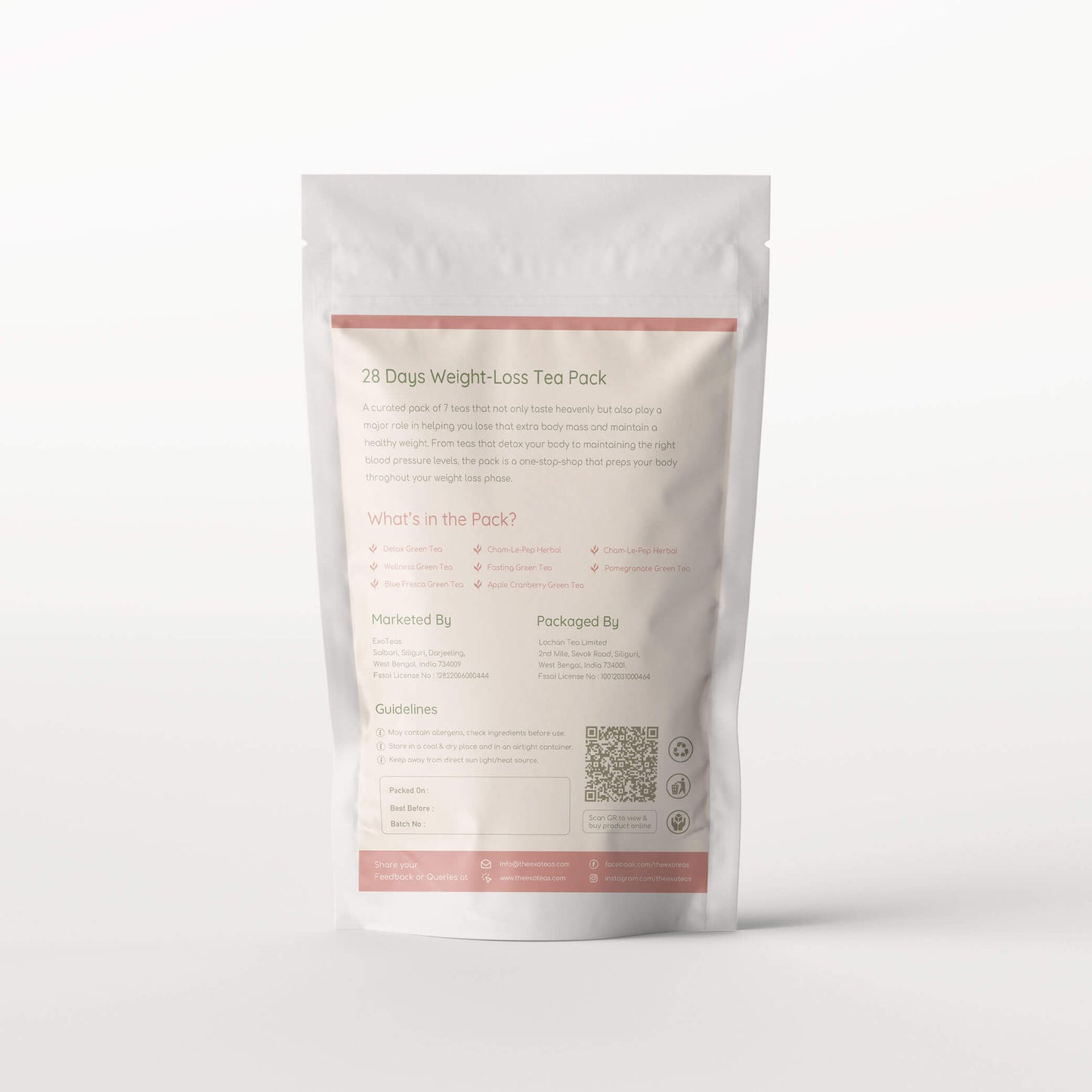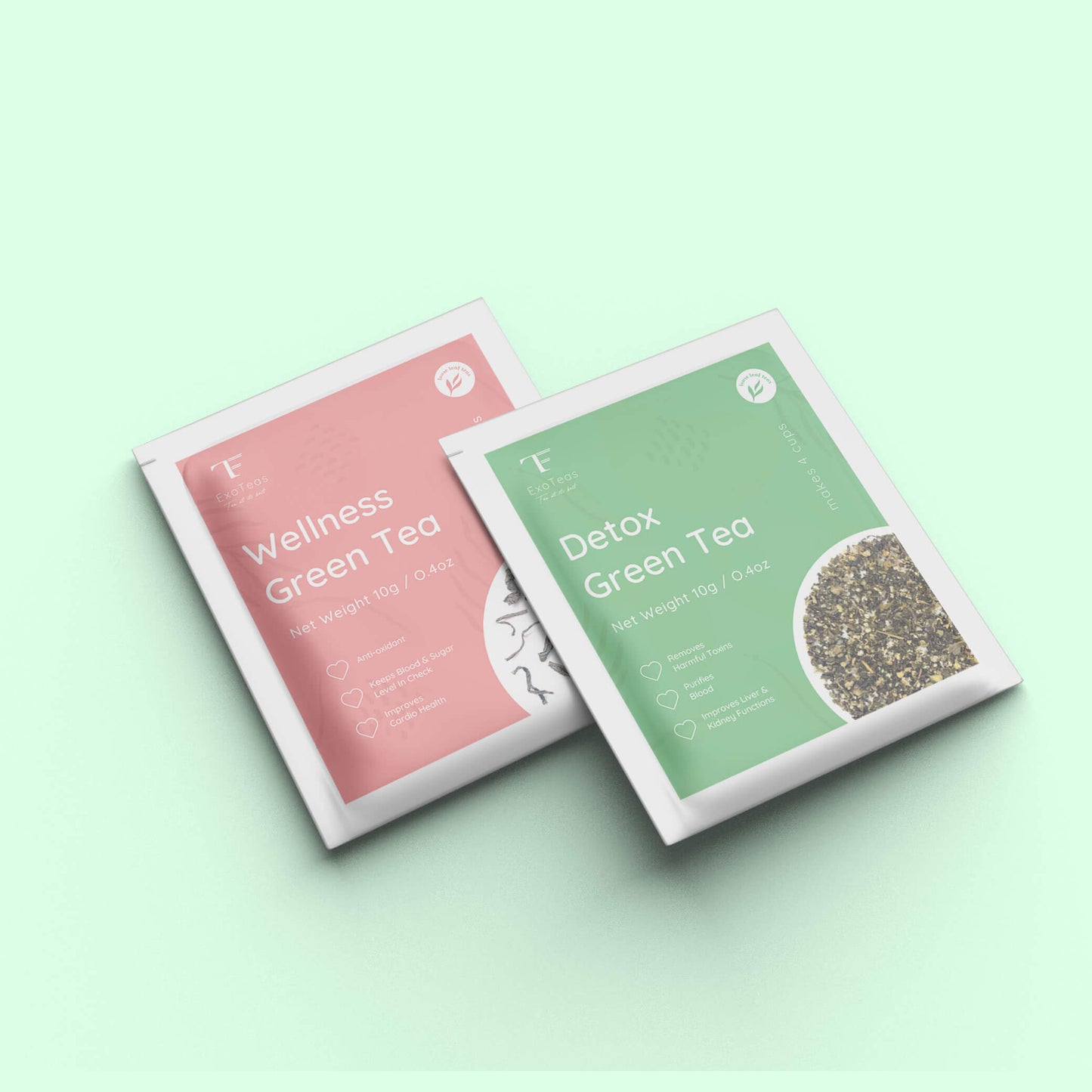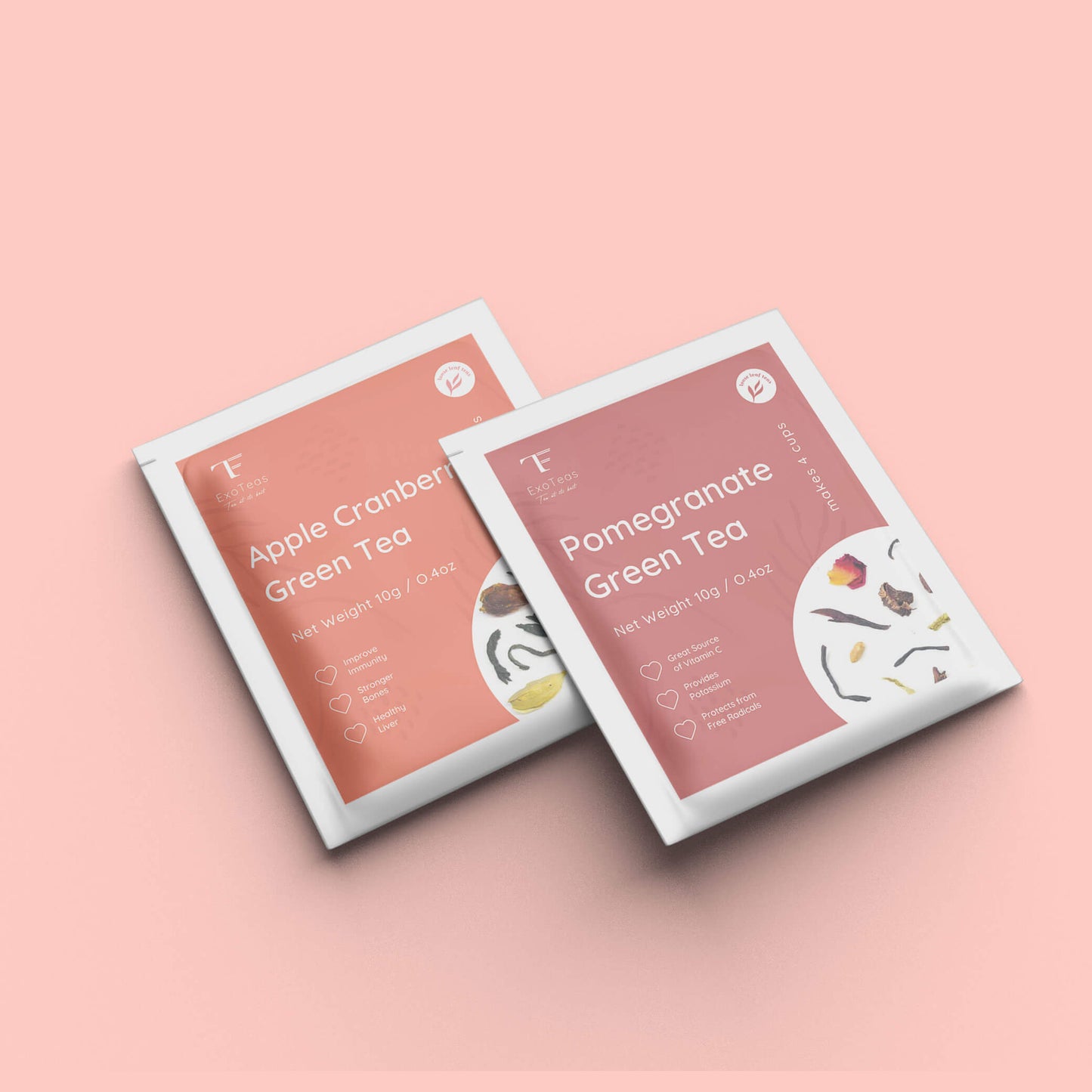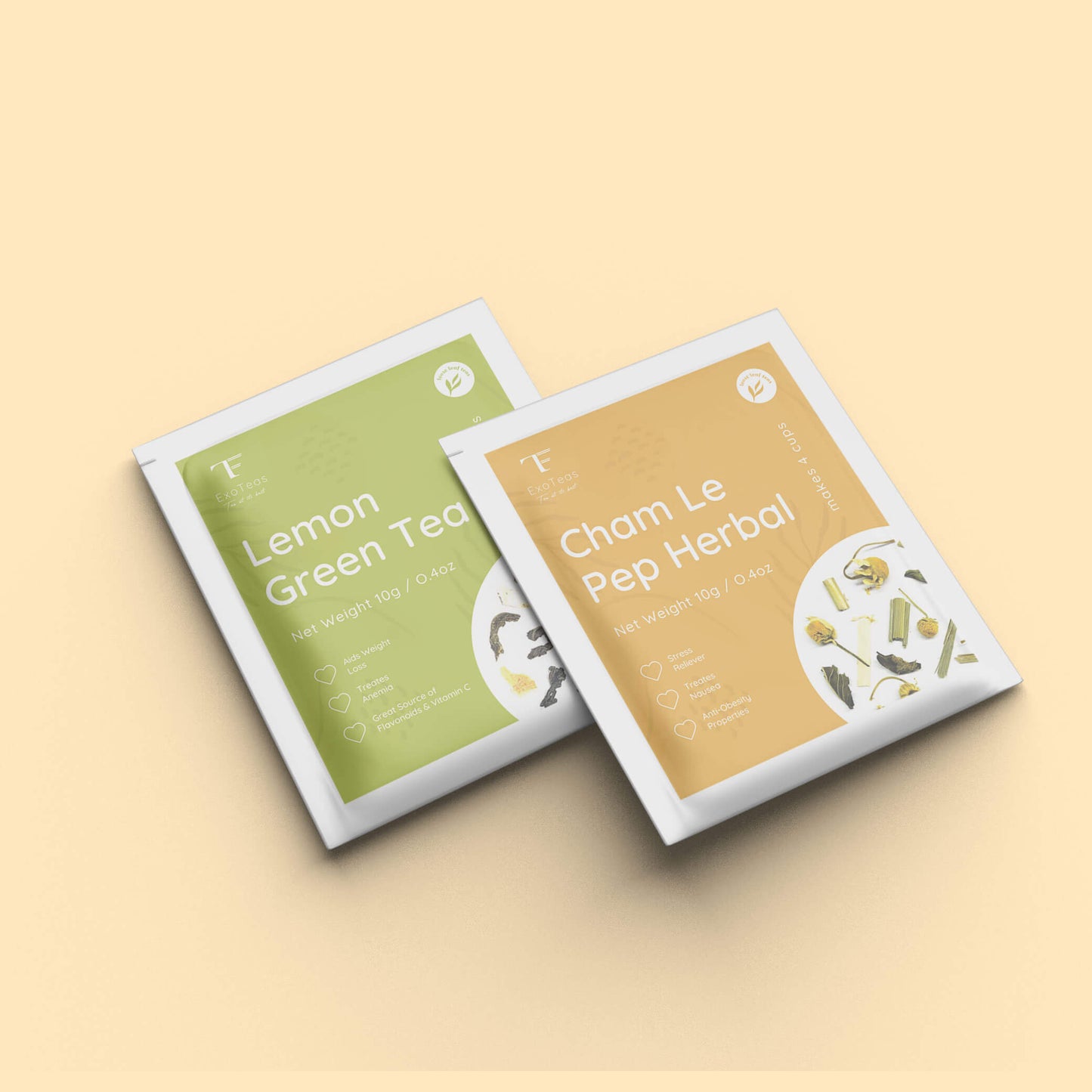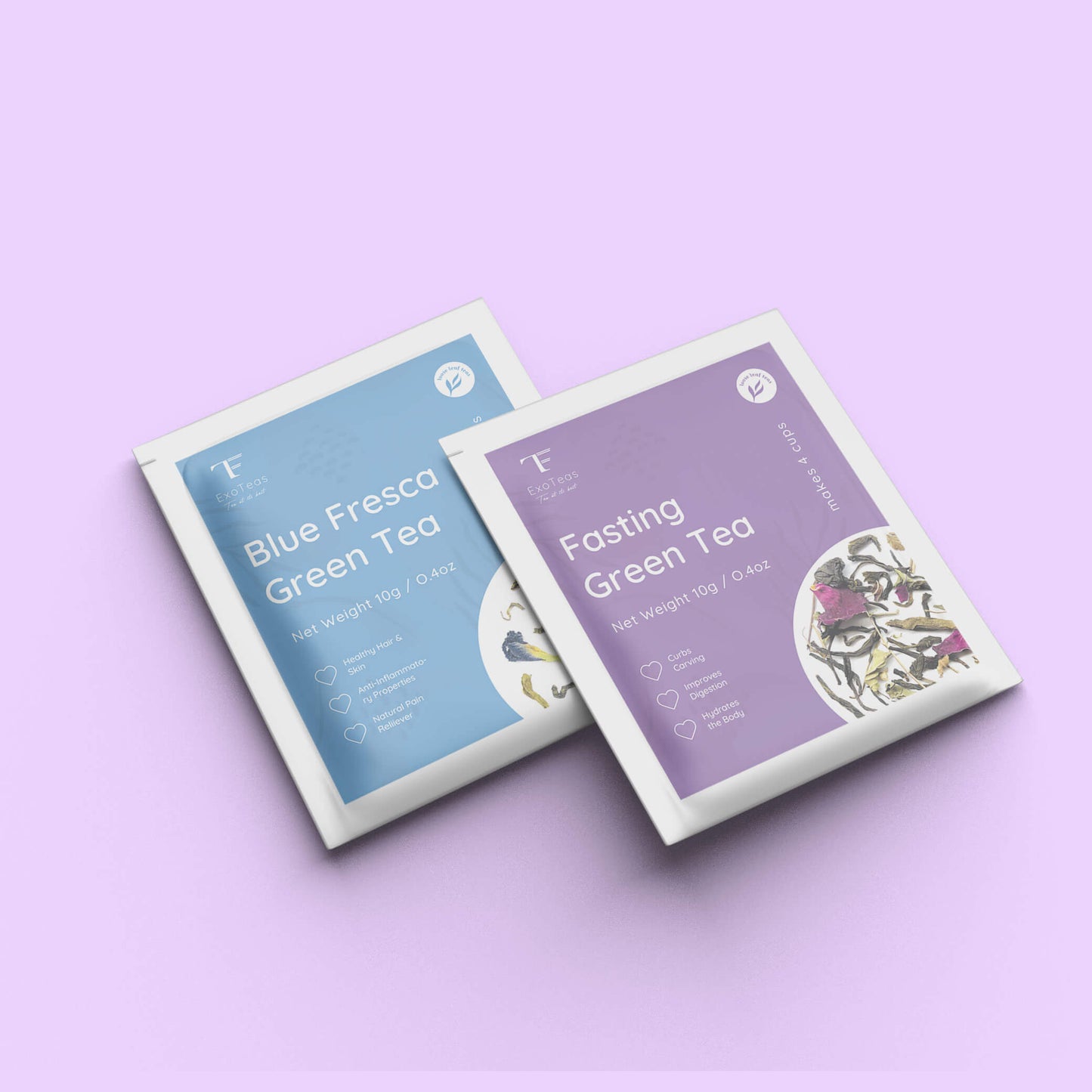 Handcrafted

We pride ourselves on using only the highest quality ingredients to create our premium teas,

Freshly Sourced Teas

Freshly sourced and premium quality teas, crafted from the finest tea gardens across the world.

Shipping Globally

Enjoy our exotic tea experience wherever you are with fast and secure shipping to over 100+ countries worldwide.
What's in The Weight Loss Tea Pack?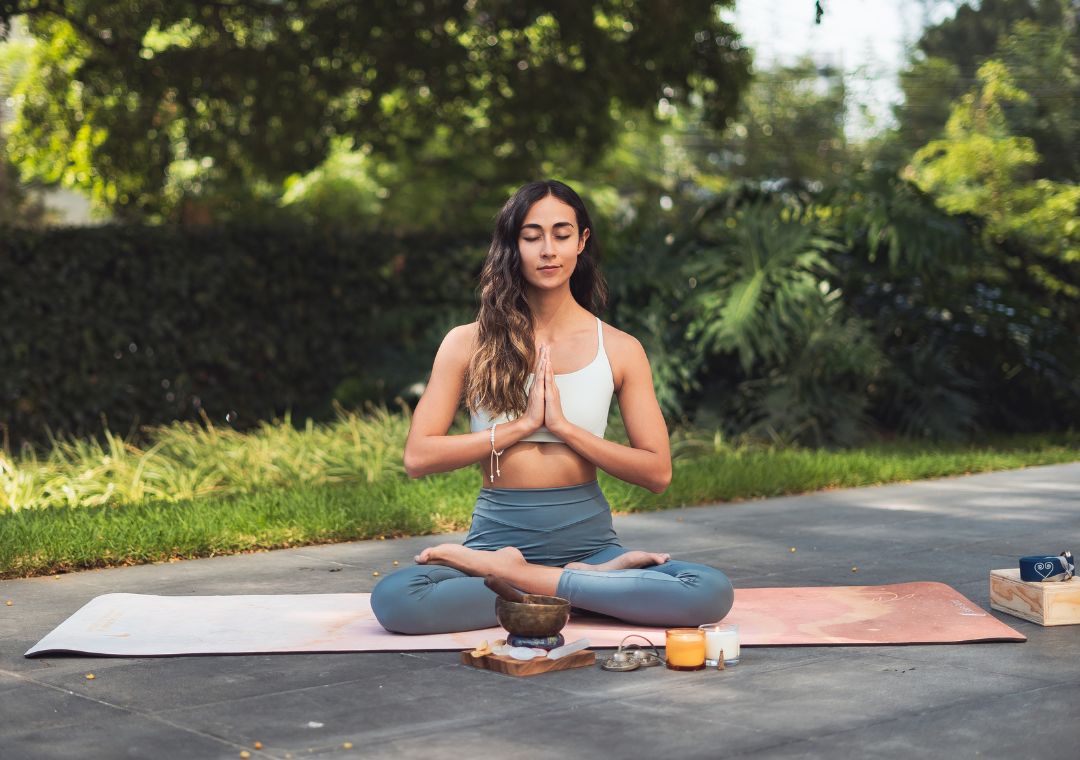 Benefits of our Weight Loss Tea Pack
Holistic Weight Management

Antioxidant-Rich Support

The Weight Loss Tea Pack is a rich source of antioxidants. Pomegranate Green Tea, for instance, contains antioxidants from both green tea and pomegranate, which play a vital role in protecting your cells from damage. These antioxidants help improve overall health, reduce inflammation, and promote longevity.

Digestive Harmony

Ingredients like ginger, ginger powder, cinnamon, and cloves across the teas provide excellent support for your digestive system. They help ease indigestion, bloating, and discomfort, ensuring that your body efficiently absorbs essential nutrients for overall well-being.

Stress Relief and Wellness

Cham-Le-Pep Herbal Tea, with chamomile, lemongrass, and peppermint, is designed to provide stress relief, ease nausea, and support overall well-being. In combination with the other teas in the pack, it helps you manage the emotional and physical challenges that can come with weight loss, ensuring a well-rounded approach to health and wellness.
Proved to be very helpful in my Weight loss journey.
I recently tried the 28 Days Weight Loss Tea Pack, and I must say it played a significant role in my weight loss journey. Over the course of a month, with the combination of a proper diet and regular exercise, I managed to shed 3kg. The tea helped boost my metabolism and curb my appetite, making it easier to stick to my diet plan. While it's not a miracle solution on its own, when used as a part of a holistic approach, it can be a valuable addition to your weight loss efforts. The taste is pleasant, and it's convenient to include in your daily routine. I would recommend it to anyone looking to support their weight loss goals.
Effective and Natural Weight Loss Aid
The 28 Days Weight Loss Tea Pack has been a game-changer in my weight loss journey. It's a natural and effective solution. Results were noticeable in just a few weeks, and the pleasant taste made it a daily habit. This tea boosted my metabolism, increased my energy levels, and reduced my appetite, which made sticking to a healthier diet easier. While it's not a magic solution, it's a valuable addition to a holistic approach to weight loss. I highly recommend it to anyone seeking a natural and effective aid in their weight loss journey.
Frequently Asked Questions
What is the Weight Loss Tea Pack, and how does it work?

The Weight Loss Tea Pack is a collection of 7 carefully crafted teas designed to support your weight loss journey. Each tea offers unique benefits, such as detoxification, digestion support, and immunity boost. Together, they help you achieve your weight management goals.
Can I use these teas as a standalone weight loss solution?

While the teas are an excellent addition to your weight loss regimen, it's essential to complement them with a balanced diet and regular exercise for the best results. These teas are designed to enhance your overall wellness and support healthy weight management.
Are these teas suitable for all dietary preferences?

Yes, our teas are versatile and suitable for various dietary preferences, including vegan and vegetarian diets. They are free from artificial additives and preservatives.
Is there caffeine in these teas, and how does it affect weight loss?

Some teas, like Green Tea, contain caffeine naturally. Caffeine can boost metabolism and help with weight loss by increasing the number of calories burned. However, the caffeine content is moderate and not excessively stimulating.
How often should I drink these teas to see results?

To see effective results, we recommend consuming one to two cups of these teas daily. Consistency is key, so make it a part of your daily routine.
Are there any side effects to be aware of when using these teas?

The ingredients in these teas are generally well-tolerated. However, it's essential to be aware of your body's response. Some individuals may be sensitive to certain ingredients. If you experience any adverse reactions, discontinue use and consult with a healthcare professional.
Can I use these teas during pregnancy or while breastfeeding?

It's best to consult with a healthcare provider before using these teas during pregnancy or while breastfeeding, as individual responses can vary.
Are these teas safe for individuals with dietary restrictions or allergies?

While we've carefully selected natural ingredients, it's important to check the ingredient list to ensure there are no allergens or substances that may not be suitable for your specific dietary restrictions.
Do the teas in the pack have a specific order for consumption?

There's no strict order for consumption, but you can choose the teas based on your daily needs and preferences. However, some people prefer to start their day with Detox Tea and end it with Cham-Le-Pep Herbal Tea for relaxation.
Is the Weight Loss Tea Pack suitable for long-term use?

Yes, these teas can be enjoyed as part of your regular wellness routine. They are designed to promote overall health and can be used as long-term companions on your journey to maintain a healthy weight.